It is our pleasure to announce that the design team of Jackson Clements Burrows Architects, Site Office and AW Maritime has been awarded the contract for the detailed design of the St Kilda Pier Redevelopment.
Measuring around 450m in length, the new pier has a distinctive curved design which was selected following an extensive community consultation process in 2017. Designed with the utmost consideration for the precinct's heritage features, it will feature improved public access with a wider disability compliant walkway, new toilets and tiered seating to enjoy excellent views of St Kilda and the city skyline.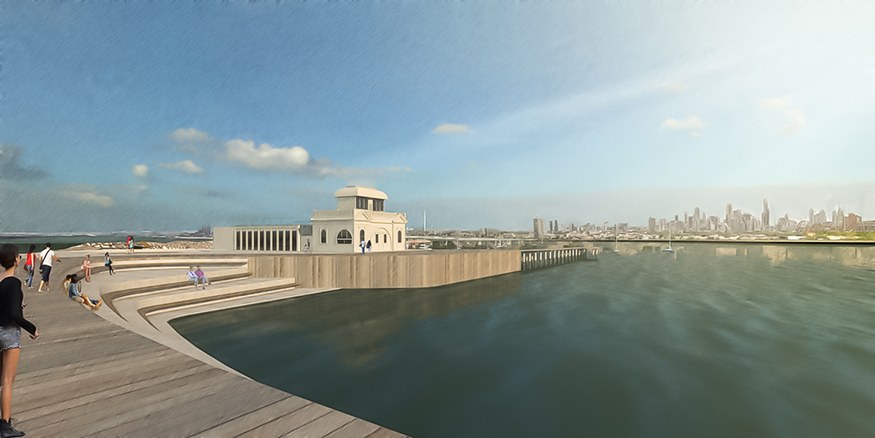 The new pier will also provide a viewing area for the St Kilda's 1,300 strong colony of penguins, designed to also prevent public access to the breakwater where they nest.
On-site investigation works including bore testing are due to commence soon, with construction on this this $50.3 million State Government funded project due to commence in mid-2021.
For more information, please visit the Parks Victoria St Kilda Pier Redevelopment project page.